Projects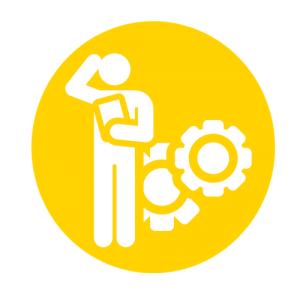 Our warriors: Projects are the core of the entity. The team is responsible for researching and assessing needs in our society, then coming up with innovative ideas that are able to solve these problems and transforming these ideas into real entrepreneurial projects, leaving an impact on our society. Along the way, the members are in charge of conducting offline campaigns across different governorates, as well as dealing with stakeholders and business partners nationally and internationally.
Team Specifications:
Problems solving skills
Communication skills
Negotiations skills
Critical thinking
Interest in entrepreneurship
Human Resources Directorate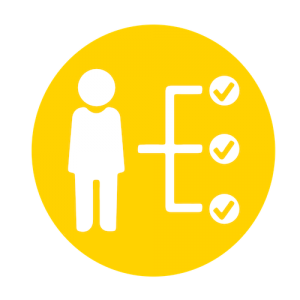 Our spirit keepers: Because the members are the foundation of enactus Cairo, Talent Development team focuses on them and keep up their spirit. They do so by creating a fun, healthy work environment and ensuring the satisfaction of the whole entity, as well as giving them updates. The team is also responsible for keeping track of each member's development, figuring out innovative ways to enhance their performance, ensuring all targets are met, and most importantly, documenting and ensuring sustainability.
Team Specifications:
Analytical eye
Good English writing
Time management skill
Communication skill
Problem solving skill
Our entity trainers: also known as LnD, are the brains of the entity. They focus on determining each member's learning style and creating a learning environment for the entity based on them. The team is also responsible for delivering sessions and workshops for all members of the entity. They then track the learning process and development of each member and go as far as building future leaders by enhancing the members' leadership skills.
Team Specifications:
Presentation skills
Communication skills
Research skills
Good command of English.
Multitasking
Financial Directorate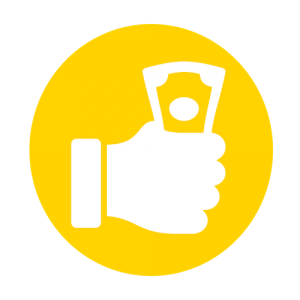 Our treasurers: Resource Management are our safe keepers. They're responsible for budgeting and allocating financial resources, providing materials and logistics for our entity, raising funds through planning events, and of course, managing the supply chain for our projects.
Team Specifications:
Negotiation skills
Spirited personality
Handling different kind of personalities
Eager to learn
Our corporate executives: Business Development team represents Enactus Cairo in the business world. They keep an eye on business opportunities and market trends.Their duties extends to creating connections with industry bodies , establishing partnerships as well as getting sponsorships for events that can have an impact on our projects.
Team Specifications:
Proficiency in English
Negotiation Skills
Presentations skills
Communication skills
Flexibility
Eagerness to learn
Our salespeople: The team works on improving our market sales and position by researching the sales market and collecting data, planning sales strategies and executing them to establish sales channels, scheduling meetings with prospective customers to present our products/services, and in return, managing sales revenue.
Team Specifications:
Communication skills
Flexibility
Problem Solving
Negotiation Skills
Passionate about learning
Marketing Directorate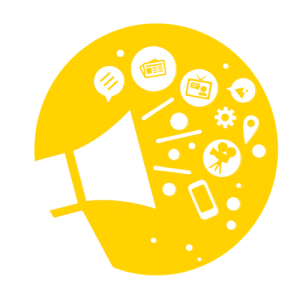 Our image: that being said, Marketing & PR team is in charge of enactus Cairo's public image, all the way from our media appearances and our podcast to organizing any PR related events, conducting PR calls, generating brand strategy, and making marketing plans.
Team Specifications:
Basic knowledge of market research
Critical eye
Negotiation skills
Communication Skills
Our creative minds: Social Media team is mainly responsible for our online presence. The members' responsibility includes communicating and projecting our ideas through graphic designing, content writing, and content creation. They're also in charge of creating an online image for enactus through online campaigns, as well as managing, analyzing, and monitoring enactus Cairo's social media accounts.
Team Specifications:
Creativity
Eagerness to learn
Interest in graphic design and content writing
Flexibility
Multimedia Directorate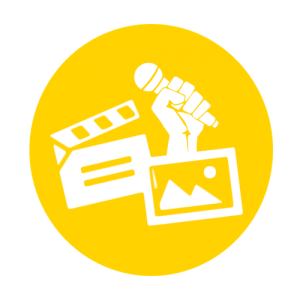 Our voice: Presentation team are the stars of the entity. They're responsible for showcasing our efforts and achievements along the year through presenting our project in the national competition or any other competition, as well as writing the presentation's final script.
Team Specifications:
Very good English
Basic writing skills
Dedication
Our eyes: our cameramen are mainly responsible for documenting all our efforts, achievements, and memories throughout the year. They're in charge of collecting the best creative footage to be put in our final presentation, as well as covering all enactus Cairo's projects, campaigns, field visits, events, and outings.
Team Specifications:
Critical eye
Interested in videography
Communication skills
Attention to details
Our visual storytellers: they bring our journey to life onscreen through video editing and creating visual elements of the project's data that's exhibited in our final presentation. They do so by collaborating with Camera team for video editing and Marketing team for marketing campaign videos.
Team Specifications:
Owns a laptop.
Dedicated to work.
Available most of the time.
Background experience in any Adobe software.