Projects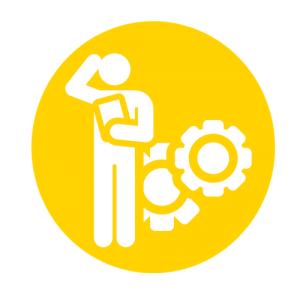 Our warriors are the foundation of the entity; They research, evaluate the needs in our society and gather ideas and resolutions to be able to create an impact on the lives of others and the prosperity of our environment. Working on implementing the projects through social entrepreneurial actions and empowerment, they make a real difference in people's lives and monitor the end result to ensure the projects' sustainability.
Team Specifications:
Critical Thinking
Problem Solving
Interested in entrepreneurship
Human Resources Directorate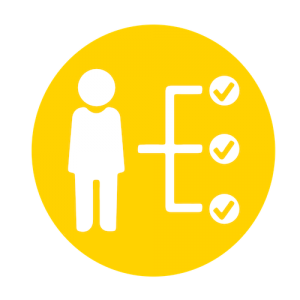 To ensure and maintain our positive, supportive, and comfortable Enactus CU's environment. Talent Development team works on providing innovative ways to motivate and engage individuals including seeking and acting on their feedback to enhance their capabilities, build their self awareness, and ensure satisfaction on all levels. As well as establishing appropriate ways and techniques to monitor the total effectiveness of the whole organization as well as updating everyone with the recent activities and highlights through their newsletters that include all details in the process, in charge of the entity's human resources development, documentation, and sustainability.
Team Specifications:
Analytical eyes
Problem Solving
English Writing
Handling different personalities
Emotional Intelligence
Our value adders aim to provide the ultimate membership. They ensure the learning process for all the members and track their skills by designing intensive capacity building programs to improve their self development and expand their range of competencies. And to ensure a joyful learning experience, they implement formal and informal learning methods and become the trainers along the way! Most of all, adding a sustainable value which is raising a generation of future leaders, ensure their personal growth and guide them to reach their maximum potential.
Team Specifications:
Communication & Networking skills
Basic presentation skills
Multitasking
Creativity
Financial Directorate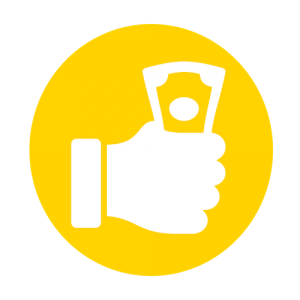 The entity's safe keepers are responsible for allocating the financial resources, materials and logistical needs through planning, budgeting and managing the cash flow of the entire organization.
Team Specifications:
Strategic planning
Negotiation skills
Active personality
Willingness to learn
Representing Enactus Cairo University in the professional business industry. Our negotiators are in charge of establishing partnerships and deals along with getting sponsorships. They are also responsible for allocating suitable stakeholders and working towards empowering our organization and projects regarding the business aspects.
Team Specifications:
Intermediate english speaking
Presentation and negotiation skills
Emotional intelligence
Problem Solving
Our fundraisers provide financial support and identifying fund sources. Along with organizing fundraising events, they are in charge of all our trips, events for FUN or funds They are also responsible for the event marketing and monitoring all our project's investments.
Team Specifications:
Handling different kind of personalities
Negotiation skills
People's person & networking skills
Marketing Directorate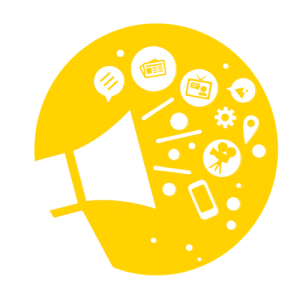 The role of this team is like no other. Our take on marketing is a little bit of everything with a dynamic range of traditional, corporate and innovative marketing to catch up to the competitive field of entrepreneurship.Their work involves doing Market research, generating branding strategies and conducting campaigns to raise awareness or create exposure for our enterprises. Not to forget maintaining a positive public image for our organization as well as being in charge of the media appearances and in charge of our podcast.
Team Specifications:
Basic marketing skills
Negotiation skills
Flexibility
Eagerness to learn
Creativity
Communication is key, and so is entertainment in the proactive field of social media where anyone can reach us at the tip of their finger and this team ranges from facebook and instagram to tiktok. Here is where you'll get the experience of all kinds of content creating, writing and designing and much more that contributes to our image and projects.
Team Specifications:
Creativity
Passionate about digital marketing
Interested in content writing
The sales representatives work on penetrating the market by planning and executing sales strategies to establish prospected sales channels, in order to do so they identify sales & revenue leads, schedule meetings with prospective customers and deliver presentations on our products/services. And to address the customers needs, they coordinate with the marketing & pr team in conducting market research by making surveys and collecting data about our projects to improve our position in the market.
Team Specifications:
Communication skills
Flexibility
Problem Solving
Negotiation Skills
Passionate about learning
Multimedia Directorate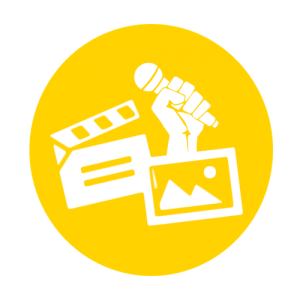 Our stage presenters express the targets, efforts and accomplishments of all our projects through representing Enactus Cairo University in the final competition and any other competitions. They also work on documenting our projects after gathering the needed information for writing the final script that delivers our message to the world.
Team Specifications:
Dedication and eagerness to learn
Good english articulation
Basic writing skills
Our cameramen are in charge of recording all the projects and capturing the gatherings, outings, main events, campaigns and all our memories along with filtering what will be in the final presentation and producing the footage to exhibit our projects and share our story with the world.
Team Specifications:
A DSLR Camera availability
Basic photography / videography skills
Eagerness to learn
Handling different types of personalities
Our visual storytellers that take us on a journey every time they grasp their hands onto something , they showcase OUR journey through their seamless motion graphics and video editing to capture our years' worth of hard work into art, captivating the audience in the final presentation stage.
Team Specifications:
Having a laptop running after effects
Basic knowledge of video editing
Eagerness to learn
Flexibility